RIP Chef Floyd Cardoz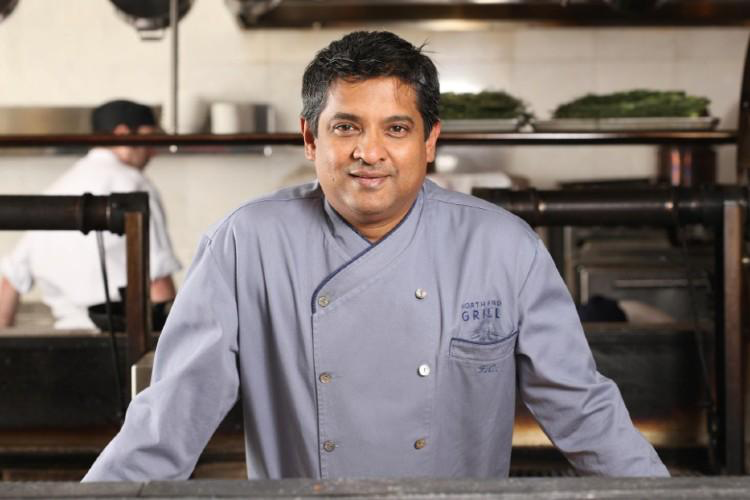 It is a tragedy that today we have lost a brilliant man, a talented gem of our culinary world. In a pandemic that has left the entire world shaken, Chef Floyd Cardoz passed away after testing positive for the novel coronavirus.
Co-Founder of Hunger Inc. Hospitality and Culinary Director of the famed restaurants under its umbrella, The Bombay Canteen, O Pedro and the latest addition to the bouquet of excellent experiences, Bombay Sweet Shop, 59-year old Chef Floyd was at the peak of his career, just brimming with new ideas for creative food and it's world-class execution.
The chef, based in New York had recently flown in to India to celebrate the proud event of The Bombay Canteen's 5th anniversary with a grand party. Bombay Canteen is without doubt one of his most celebrated, toasted restaurants that had opened its doors to a mania among diners such that everyone wanted to go there. Not just regular diners, it has also picked up as the hot-spot for several private parties by the who's who of town. And a huge part of the credit goes to the chef for the inventive and delicious food that was a breath of fresh air in Bombay.
A Goan who hails from Bombay, Chef Floyd had a strong foundation from having worked at Taj. He then moved to New York where he worked at a popular French restaurant Lespinasse. Post that, he joined a restaurateur who was keen on opening an Indian restaurant. That dream was realised with the high-end Tabla, a restaurant that made American food critics take Indian cuisine seriously. He was also seen on Top Chef Masters, preparing his rendition of Upma that bagged him the winner's title.
His passing away at this stage in life, in a devastating tragedy as such, has left everyone in the world of food in great shock. "I still can't believe he's gone," says Vir Sanghvi, who recently published his column with abundant praises about the reputed chef.
Marryam H. Reshii remembers fondly her interaction with Chef Floyd back when The Bombay Canteen had just been set up. She recalls suggesting some ideas which were received so very welcomingly, without any fuss about being a successful professional, or a "Do you know who you're talking to," attitude. Such humility and friendly demeanor can never be forgotten.
When The Bombay Canteen celebrated its 5th anniversary, UpperCrust regretfully wasn't able to attend the grand celebrations, perhaps that which would have been the last time we met and dined with the exceptional chef. Farzana Contractor says, "I am feeling so shattered at the news, I can't imagine what the family must be going through. I did speak to Kim, Floyd's younger brother, the amazing singer, who is in total shock. 'We learnt the fever had gone and felt relieved. We knew Floyd would now get better, and then we get this news!' he said to me trying to control the quiver in his voice. Floyd's five siblings, living in different parts of the world, his two sons, Peter and Justin and wife Barkha are all trying to cope with this tragedy, lending support to each other, but it will be a while before reality really sinks in... My condolences to each of them."