Dia Dhuit: St. Patrick's Comes Home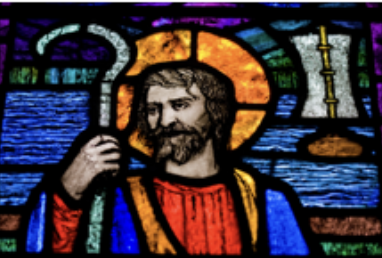 Join in the fun, wherever you are, for Ireland.com is pulling all the stops to "go green" globally with a virtual celebration. On till March 17, St. Patrick's Week@Home is here. With music, theatre, poetry, traditional arts, tours, street and building lighting and much more, it's a coming together like no other.
Did you know that St. Patrick was not from Ireland, but most likely Wales or Scotland? Or that 70% of the world has Irish roots? As we stayed home safe, we were mesmerised with facts as such about the Green Isle. This sneak preview led up to the grand online celebrations with something different every day, in collaboration with SPF TV. There's even a virtual parade and a Global Greening on schedule, put together by the organisers partnering with national broadcaster, RTE.
In preparation for Ireland's annual festivity surrounding the patron saint's death anniversary, we donned our green shades and joined in with millions to partake in the best of food, music, dance, culture and language. To prep, we found ourselves tapping our feet to the Riverdance – what a workout - reliving our Irish time at the Guinness factory – perfecting that Guinness pour is quite a feat – visiting the Epic Museum and attempting, feebly, to echo in Irish – cooking the Irish way and even hearing Liam Neeson articulate the essence of his roots in his inimitable style. A week of revelry!
Post the 17th, another exciting line-up awaits, courtesy TradFest – one of Ireland's top music festivals. Temple Bar's ticketed concerts – at www.tradfest.ie - featuring some of Ireland's greatest performers will run from Mar 18-21, from Dublin Castle culminating in a free tribute to the late Derek Mahon – Ireland's famed writer who passed away last October - by actor, Stephen Rea.
Log on to www.stpatricksfestival.ie for a list of events and make this St. Patrick's Day count. Slainte, all. And fret not if you miss an event or two: audiences will also be able to replay their favourite shows.