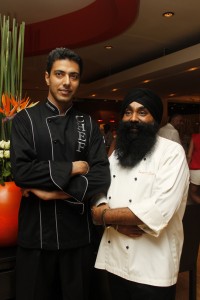 We can deny it all we want, but rich, oil-soaked, ghee-slathered, hearty Punjabi grub is something we all share a secret craving for. Tell us, where would Indian cuisine be without the one and only Butter Chicken or Sarson Da Saag with Makai roti! And like all bad things, a little indulgence never did harm anyone. So if you're looking to satisfy your cravings in true Punjabi style, then treat yourself to authentic cuisine especially prepared by Novotel's crafted Executive Chef, Ranveer Brar with the king of the dhaba, the acclaimed Chef Sweety Singh. Here's why we recommend Zaika Punjab Da – a fantastic collaboration by the two Punjab da Puttars.
It's not your regular Amritsari or Punjabi fare, and how could it be when the recipes behind the dishes have come straight down from the royal families of Nabha and Patiala, with the Old Delhi touch of Chef Singh. So you have the Galke Waala Paneer, Amritsari Aloo Wadi, Bhatti Di Bater and unique – be warned, on the much sweeter side – desserts like Gur Di Kulfi, Panjeeri Chukandar Halwa (you wouldn't find mawa, pine nuts and red beet in any other combination)! Punjabi comfort food like Kadi Pakoda and Rajmah Rasmisa are perfect lunch time dishes while the flavourful Patialashahi Raan, Raarha Hara Chana Gosht and Nabhe Waali Macchi, which is oh so succulent in mustard oil, work sinfully well against a thinner dinner!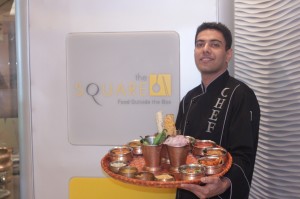 Zaika Punjab Da is on for lunch and dinner till Friday, June 29th. So, be there at The Square.
For details, contact Novotel Mumbai, Juhu Beach: 022 66934444
Comments