FOOD

Nature is your truest beautician, says Nirmala Shetty Who uses naturals aids like herbs, leaves, flowers, fruits and vegetables at her skin and hair clinic, Nirmal Herbal.
---

Dr. Vijaya Venkat affirms the best nutrition comes from raw food, sprouts, nuts and living in an attitude of gratitude with no inner conflict, discovers SHERNAAZ ENGINEER
---

Honey has a low calorie level and when compared with the same amount of sugar, it gives 40% less calories to the body. It gives energy, does not add weight and its health benefits are many, says SHAHINA KARA.
---

Indeed, this much maligned vegetable is rich in vitamins and minerals and packed with everything else that is good for your body, mind and hearth, discovers Uppercrust
---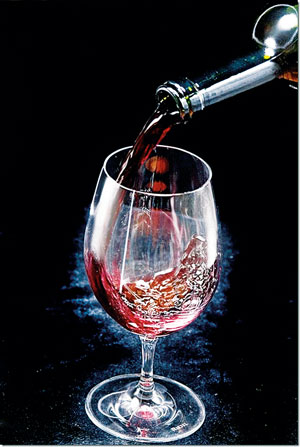 There seems to be much curiosity about whether or not the much written about therapeutic properties of wine are true. I know a few of my friends have switched from conduming all other forms of alcohol like vodka, whisky or beer to drinking wines, says SONAL HOLLAND.