ENERGY FROM THE SUN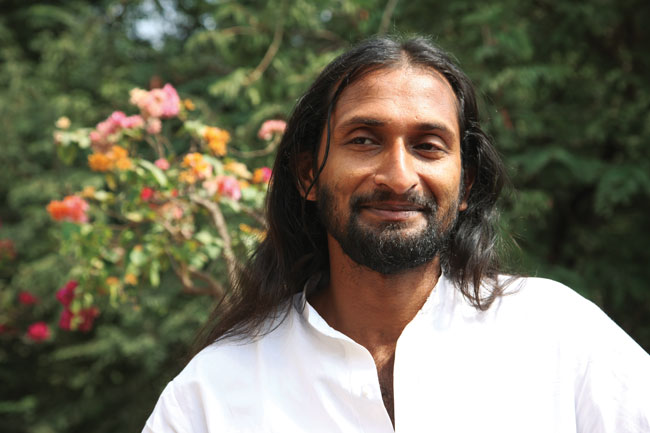 Can you imagine the world without the sun, asks FIZA EFFANDI. No light, no warmth, no happiness, no life itself! Here she is, in coversation with Suryaji, who talks about the healing powers of the sun.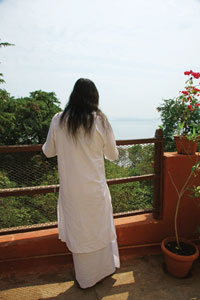 I was sitting with Suryaji, erect, slim and tough, in a tiny, room in Walkeshwar, listening intently to what he had to say. It was the first time I was discussing the healing powers of the sun and who better than someone who has been researching the theory since years and one who has a large following, all practitioners of Suryayog, at his camp at in Eduki, near Thekkady in Kerala.
Suryayog is an ancient sun-centered meditation technique which espouses the cause of living in harmony with nature. Surya means sun and yog, union. It's a process of absorbing sunlight and combining it with physical, mental and spiritual energy of the human body. It is practiced either at sunrise or sunset. Solar energy absorbed through the eyes, wiping away all negativity of body, mind and soul. Sunlight has the photoreceptors in the retina of the eye and through the optic nerve the impulses reach the hypothalamus.
"It's a fusion of science and spirituality," says Suryaji, who when he was born had snakes of all shape and sizes suddenly appearing in his house near Cochin. A note arrived from the old church behind his house with a message to christen him 'Anthony' and lo, everything changed, he says, the snakes disappeared. However, somewhere along he was addressed as Joval and now Suryaji, by his devoted followers.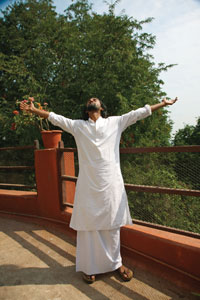 He has a Bachelor of Arts degree in Philosophy from Kerala University, but left it all at some stage and went away to the Himalayas where he read the scriptures and plenty of literature and attracted many saints. Once, in a cave, he saw a light, a saint came to him offered him a fruit and said, "Your life is for Surya, go now!" He doesn't understand this turning point, because he saw a Shiva statue in his vision. As a young boy he condemned statues. He would throw stones at them and was even abusive. He himself did not understand why, he felt like a misfit. An atheist, he left home at 14, went away to an ashram to learnt about ancient Indian concepts of life.
Now he is clearer. "Religion is the root cause of many of man's troubles. Hindu, Muslim, Christian, how does that matter? All are fighting in the name of religion, there is turmoil everywhere. Ancient religions were about Sanadhan Dharma: a religion of sun, love, purity, compassion. It was everywhere, look at the Inca Civilization... We don't need to pray externally, God is within us, each of us," he trails off.
How does he see himself? "I am not a guru, I am cowdung. I don't want to be a god man or a human god. I want people to not depend on people. Come out of religion, the Kingdom of God is within you. Stick to Surya that will be there long after I have gone. I am propagating good health, a solution from disease through the healing power of sunlight. I am merely a Messenger of Nature."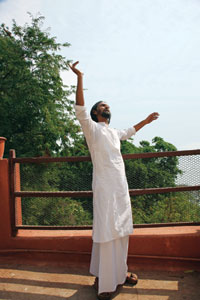 And what place does food have in his life? "When I am hungry, I eat, when I am thirsty, I drink. No milk, no curd, no animal. You need very little food. If you absorb the sunrays you don't even need that. I have faith in my body. It is empowered. In the modern world we eat more pesticide than food. Three days of fasting and all toxins go out, eat the sun, its better."
And how does one do that? It's simple. You gaze at the sun, one hour at sunrise and one at sunset. You first look directly at the sun and rub your forehead and place the silver coin (devised by Suryaji), between your eyebrows. You seek blessings from the sun as if from a guru or a friend and sit back comfortably with your back straight, keeping your fingers in the sun mudra position (weaving fingers of both hands together with thumbs touching the index fingers so they interlock), and then placing the hands against your lower abdomen.
This done you breathe through the coin which is in the third eye position. You have to feel love and energy coming from the sun into the third eye. You have to breathe out all negativity, repeating in your mind: "Love in, negativity out." This can be done for 15 minutes increasing the time gradually to 30 minutes.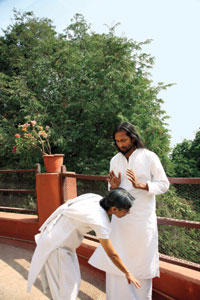 After you are done with the gazing at the sun you close your eyes. You continue to feel the dazzling light. You breathe in and breathe out the love energy, gently saying, "Love in, love throughout." You do this for 10 minutes, directing the love energy into your heart which will brim over, each cell energized and illuminated. Allow this energy to flow to all organs and glands, vitalizing your entire system, making you feel strong and healthy. The light is in and around you. And you say to yourself, "I am the luminous love light of the world."
Then very slowly you release the sun mudra and without opening your eyes you touch mother earth with your palms and forehead, taking a few deep breaths you surrender to the Absolute, the supreme power. Then you come back to sitting position, rub both palms vigourously and cup your eyes, the healing energy enters the eyes. Blink two or three times, slowly open your eyes and bring your hands folded to your chest. Look at the sun and smile with love. Wish those around you health, happiness and peace.