GOOD LIVING
What's Hot. What's new. What's good.

Häagen-Dazs, the super premium ice cream with footprints in more than 50 countries now comes to India. It is present in select five-Star hotels and retailed in gourmet stores in the city. Häagen-Dazs is available in exotic flavours like Belgian Chocolate, Macadamia Nut Brittle, Strawberries and Cream, Dulce de Leche, Cookies and Cream, Coffee, Melon, Cappuccino Caramel Truffle, Green Tea, Choc Choc Chip, Strawberry Cheese Cake, Mango & Passion Fruit and Pralines and Cream. With summer round the corner all we can say is, indulge!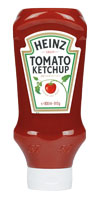 So we now have the Heinz Tomato Ketchup Top Down bottle! This easy, squeezy bottle just launched in India is fun to handle. The cap even stays clean! And it's tasty. With a higher concentration of vine-ripened tomatoes and a unique spice base which gives it a thicker texture and richer taste. Most pure and natural, this ketchup is considered to be the No. 1 in the world!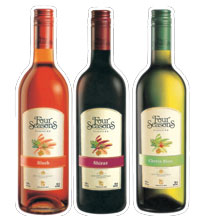 More wines from Baramati - 'the land of twelve soils'. United Spirits has launched its portfolio of Four Seasons Varietal wines. The not so warm, sunny days and cool nights ensure a good temperature variance, a must for quality wine. Steven Spurrier, wine expert and editor of Decanter magazine has given his approval for its taste. Time for you to check it out too.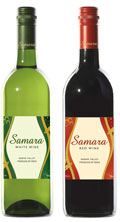 Sula Vineyards now presents its latest product - Samara; Red & White. Made from a blend of classic as well as local Indian grape varieties; Samara is a highly drinkable wine as it is young and fruity. Ideal with hearty Indian cuisine; Samara is light on your palate and should ideally be served slightly chilled.

There now comes an array of wines from Nandi Valley Winery in Bangalore. The company is stepping into the emerging wine domain of Karnataka with Kinvah. With operations already spread over 250 acres of vineyards they have plans to add on 500 more, there will soon be a wine flood in our country. And cheers to that!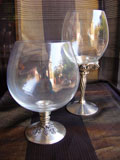 Yamini is a perfect place to pick up gifts. The newest range is glass and pewter, a lovely combination. Beer mugs, Bowls, wine glasses, candle stands - exclusively deigned and in limited editions. Pewter is easy to care for and unlike silver does not tarnish.

In tandem with their global approach, Twinings India is focusing on the Health and Wellness range of teas keeping in view the new emergent behavioural pattern of the Indian consumer. There is a whole range of flavoured Green Teas that is available now, rich in anti-oxidants, the tea is perfect to refresh and hydrate you.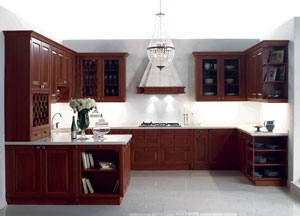 Kohler Co., has now made its foray into India with its complete kitchen solution. They are displaying 7 complete kitchens at their showroom, all different design concepts, materials, configurations, accessories and colors which include Prelude(MFC), Kurander(MFC), Nuva(Lacquer), Retra(Lacquer), Bristol(Solidwood) to name a few.