BADRINATH KEDARNATH

Going into the Himalays is in itself a divine exprience. But hearing the temple bells of Badrinath and Kedarnath resonating in the clean, crisp, cool and fragrant mountain air lifts the spirit and humbles the self, says Farzana Behram Contractor, who went on a do-dham pilgrimage.





INTERNATIONAL HOLISTIC DESTINATION

Heads to the 'Land of Smiles', and lose



DOGS, GOD'S PRECIOUS GIFT

They are the wonder pills, the stress busters, the bundles of joy who fill our lives with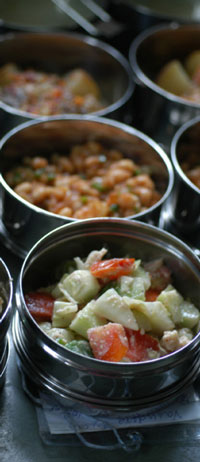 EATING RIGHT
Dr. Vijaya Ventat's dietary 'don'ts' encompass all things bottled, tinned, packed, including medicines. "I have been living in awareness for 40 years," she explains.


FLAVOURING WITH HONEY

Honey has a low calorie level and when compared with the same amount of sugar, it gives 40% less calories to the body. It gives energy, does not add weight and its health benefits are many, says Shahina Kara.





SURYAYOG

Can you imagine the world without the sun, asks Fiza Effandi. No light, no warmth, no happiness, no life itself!



UPPERCRUST GETAWAY

Go Pamper your body, still your mind, soothe your soul at Angasana, tucked away.