READERS CHAT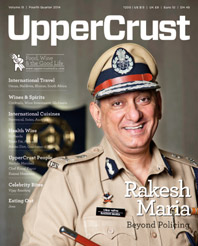 The 60th Issue, Awesome!
What an unusual cover story! It was a pleasure to read personal details about a man as elusive as Rakesh Maria. Truly this article gave a nice insight into our Police Commissioner´s life which I would have never known, if not for UpperCrust. It´s a coup!
Zamina Khalid
Bombay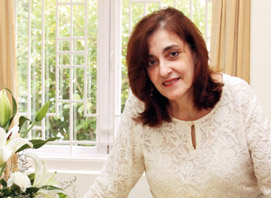 Havovi´s Kitchen
Next time I am home, I will certainly order from Havovi Shroff's kitchen. Her food looks amazing!
Farah Sanchez
USA
Havovi's spread looks royal and presentable.
Pratap Panjabi
Bombay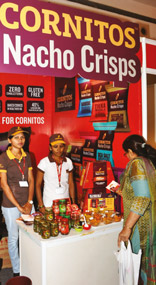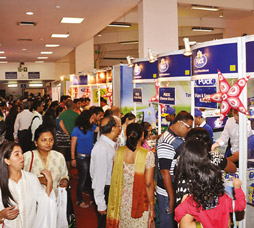 The Grand UpperCrust Show
What can I say about the UpperCrust Show? An amazing platform! My son launched a new product, onion birista – just fried onions – a few months ago and we were wondering how to launch our product. Advertising, campaigning, hoardings, etc, are way too expensive for a start-up. And just then came along our way, at the right time, the UpperCrust Food Show.
Our product got a visibility we did not imagine and it was so well-appreciated, we were simply elated. We got many enquiries which have since fructified.
So, a huge thanks to you. We, small entrepreneurs, do appreciate that you have created such a platform, a blessing for us. I am sure many other exhibitors share my sentiments.
Revathi Roy
Bombay

I immensely enjoyed the UpperCrust Food & Wine Show. But that´s nothing new, I wait for it each year, coz it is simply super.
Jaffer Bhai´s seekh kebabs with rumalis are my all-time favourite and this year there was dabba gosht, too! Parsi da Dhaba´s Mutton Dhansak was good but the portion a bit small.. Food stalls were good but we want more wine displays. Chefs´ demos and the cookery competition were excellent. Meeting the friendly Perizaad at Zorabian at her booth was nice. She is so vivacious and friendly. UpperCrust staff was very helpful, as usual. Keep it up, look forward to next year!
Bhagya Shree,
Bombay
Zeba! That´s so cool! Inauguration by someone so passionate about chocolate is fitting!
Gouri Nagjee,
Bombay
Three days of good wine and good food. A big thank you to all the people who liked and appreciated our home-made authentic delicacies from different states,the response was overwhelming. We are on the road to success, thanks to the UpperCrust Show.
Deepak Mathur, Arsh Meal Service & Caterers
Bombay
For a whole year I wait for this show. I am a regular visitor since the last three years. I have attended many cookery classes but UpperCrust Show is the best, I really learn things here. Thank you for giving us such a wonderful opportunity to learn and for organising such a lovely event in our city of Bombay.
Shubhangi Saxena
Bombay
Had great fun running the Kerrygold Irish cheese stall at the event. Got a very good response from visitors.
Anoop Haridasan
Bangalore
You should have this exhibition at least twice in a year.
Dhara Kothari
Bombay