SPICED HONEY DRINK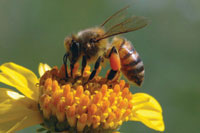 Ingredients:
1 ltr water
2 cups apple juice
2 cups orange juice
3/4 cup lemon juice
1 cup honey
2 cinnamon sticks
6 whole cloves
2 Star anise
Method:
Combine everything, except lemon juice in a saucepan.

Heat through but do not boil and simmer for 30 minutes so the spices infuse the liquid. Strain.

Serve hot or chilled depending on the weather.