SPAS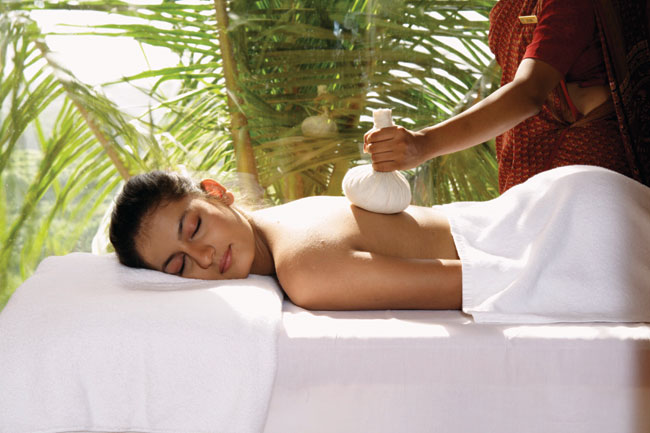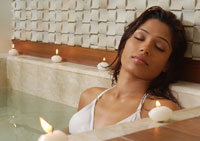 Spa life seems to have captured the Indian imagination with a vengeance. You have a spa opening everyday somewhere in the country. And Mumbai is right up there in the forefront.
Shiivaz, Dhharram Pratap's baby opened with great fanfare with a hairdo ramp walk. Says Dhharram, "Shiivaz is a soul space for sanity, not vanity. Life is only going to get more complicated, not less and we want to be around to help you find that balance between, body, breath, mind and spirit."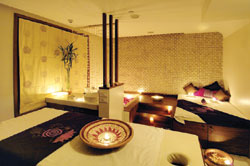 Well here is a day spa, 15,000 feet of serene space with a salon that has the acclaimed hair stylist, Perry Patel, at the helm.
Then you have Jasmine, the spa at Royal Palms. Set amid the many green acres of Amir Nensey's beautiful property, the treatment rooms are all named after flowers; Champa, Chameli, Mogra, Rajnigandha. On offer are a combination of Ayurvedic and Thai massages - Abhyangam, Shirodhara, Katibasti, Aroma Theraphy, Reflexology, with all the necessary frills; Jacuzzi, steam, sauna. In addition there are several beauty treatments too. The best is, the rates are slashed by 50% for in-house guests.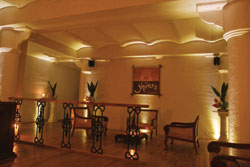 The enterprising Dinesh Khanna of The Club has refurbished Antara, the spa which in Sanskrit means, introspection or looking within. Antara has lovely logo, a lotus with its petals signifying various levels of existence such as physical, mental, emotional and spiritual. Very aesthetically designed, Antara is calming and has warm lighting. They use a French product line - Thalgo for face treatments and Iraya, an Indian product line for body treatments, of which there are many different kinds. This spa provides an unusual service- Antara-On-Wheels, Mumbai's first mobile spa. You could avail of this facility in the privacy of your own home!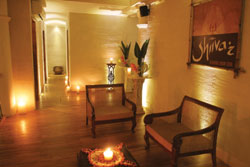 And then there is Evolve, a second one that has opened in Mumbai, at Walkeshwar. The first opened seven months ago at Prabhadevi. It's India's first International Med Spa brought here by Avanti and Yash Birla.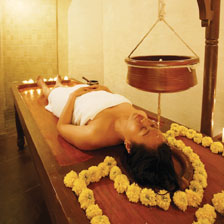 Evolve and Raih provide the most advanced cosmetic treatments in dermatology, cosmetic surgery and dentistry. An added highlight of Evolve at Walkeshwar is that besides Med Spa services, this centre also boasts of a Wellness Spa section. The Wellness Spa section at Evolve offers services like Deep Tissue Massages, Thai Yoga Therapy, Lava Stone Therapy and luxuriously relaxing de-stress massages. Signature treatments include Taiwanese Foot Reflexology Massage, Dermalogica's Face CleanUp, Almond and Wild Lime Body Scrub & Wrap, etc. The spa section at Evolve also has a 'couples' suite, where partners can get their Reflexology Massages done together, a perfect way to bond and spend quality time.