THE EDITOR | WHIPS IT UP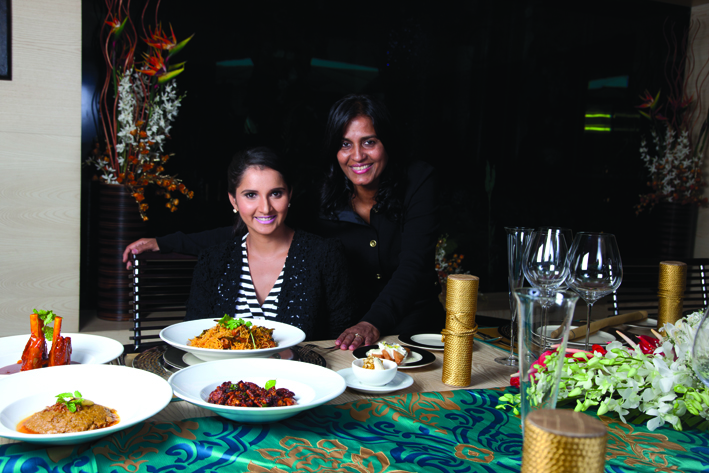 Nothing enough can ever be said about the virtues of practising a sport, any sport. It determines who you will become. It makes you. Period.
I am what I am today, thanks to my super sporting days. Athletics, hockey, basketball.During school, college, university and later Western Railway days, when I didn't know what revolved around what. My life around sports, or sports around my life. It was all about training, playing tournaments around the country, winning Nationals, each consecutive year. I can safely say, there is no high higher than what games offer you. The thrill of getting on the victory stand, the joy of raising that shield, kissing that cup, bringing home the gold embossed certificate. Tears of joy.
Sports teaches you to handle life successfully, disciplines you, controls your mind, keeps you fit and looking like a million bucks.
Look at my cover girl, Sania. She is all about sweet success.
It was fun to interact with her. Once she lets her defenses down, all that she is, is a young woman on the go. Laughing, even giggling. She is a looker, a dresser, and understands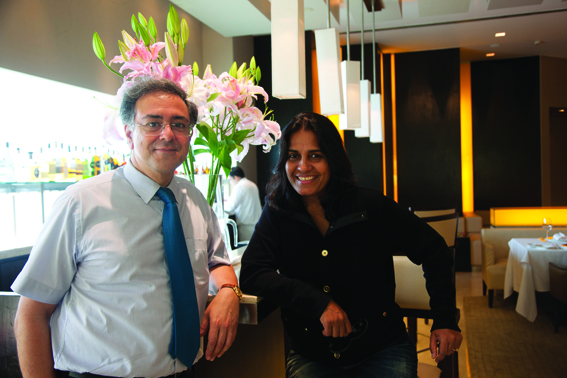 the art of make-up. She speaks well, knows her mind, is confident and deep down, truly simple. A girl with a balanced upbringing, modern, yet traditional. A Muslim, who will offer namaaz and fast, too, conditions permitting, who will dress in demure salwar kameez as well as trendy western clothes. And seriously, I put a lot of her all down to her tennis!
Another balanced person in this issue is Dr Jehangir Sorabjee. No clothes-horse, he, but with him grey matter matters. A university level squash player and swimmer he is a charming epitome of a wondrous life. And the fact that he looked after my husband in his twilight days, makes Jehangir an extra special person in my scheme of affairs.
This issue is packed with yummy stuff with recipes galore; bhajiyas, and burgers and that what's in season, plums! Warm cocktails, too, for that rainy day.
There's food news from Goa and Portugal, coincidentally related in cuisine and culture. Both places that one ought to visit for the pleasures they offer.
And please welcome our new columnist, Bollywood honcho, Tanuj Garg.
Hope your fitness regime is in place. For soon it will be the end of the year and we will Insha'Allah bring you even more goodies in our next issue, the last quarter, no doubt the most decadent time of the year. Food, wine, parties, late nights, fun, friends. And more food, wine, parties....

editor@ppercrustindia.com