COMFORT FOOD
Khichdi The Taste of India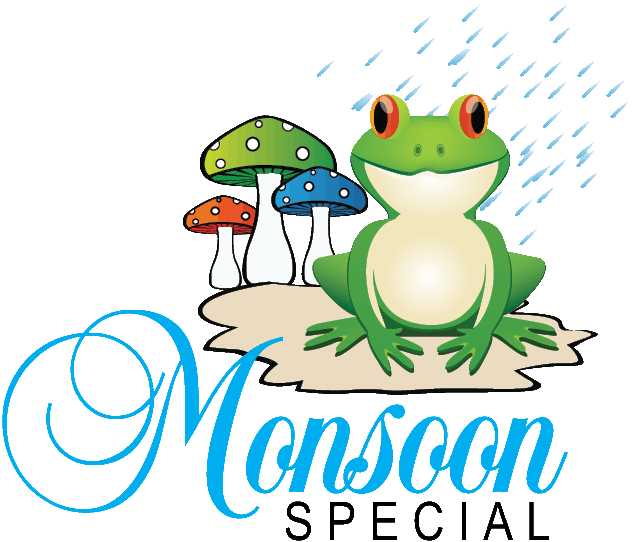 This simple rice and lentil dish is a weakness with most Indians living anywhere in the world. ADITI MITTAL speaks to Asha Mehta of Swati fame and even procures a few recipes from this popular Bombay eatery tucked away at Tardeo
India is a nation of paradoxes. Skyscrapers cast long shadows over slums, glitzy lights from clubs and stores shine alongside oil lamps and dim streetlights and the golden arches of McDonalds jut proudly next to gymnasiums. In the mêlée, it is food that serves as the great equaliser to these extremes. And nothing embodies the great equaliser more than khichdi- whether it be the a baby's first bite of 'people food,' the go-to dish when you're feeling under the weather, the working man's lunch, as he trudges back to the fields or the familiar and comforting smell that wafts out of kitchens everywhere on a rainy day.
The etymological origins of this wonder dish are found in the Sanskrit word Khiccha which means a dish of rice and pulses. And it is in its simplicity that khichdi manages to make a place in almost every stomach and heart of a country where palates are diverse. It might just be rice and pulses simmered till mushy, however, almost every part of India has a different variation of this staple, depending on the availability of spices and the taste. Bengalis enjoy a rich version known as Khichuri during Durga and Saraswati puja, in Bihar khichdi gets its moment in the limelight during Makar Sankranti and the sabudana variation is a popular dish after the long Ekadashi fast in Maharashtra. Replica rolex watches, , , , replica rolex for sale, .
So how is it that a dish, sometimes deemed 'bland' appeals to the stimulated palates of our nation? The answer lies in its accompaniments. Eaten with kadhi, papad, beguni (slices of eggplant deep fried in besan), ghee, pickle and dahi there is very little that will not complement a khichdi and a khichdi will not compliment right back. In Southern Gujarat, it's often served with undhia (a winter vegetable casserole) Vangan Na Ravaiya and the eternal favourite, aloo ki sabzi that has been the staple for school and picnic lunches for generations.
Swati Snacks, Bombay's Mecca for all things khichdi related has elevated khichdi to an art form. The base might be just the rice and the dal, but tossing in vegetables and different kinds of lentils, give each dish its own distinct character - a combination of ghar ka khaana with that extra chatpata taste that we so crave. The sabudana khichdi is complemented by a sea of coconut chutney, the fada ni khichdi made with broken wheat and moong dal dances on the taste buds with the tangy accompaniment of yogurt, the moong dal khichdi with a generous serving of kadhi, ghee and aloo ki sabzi and the baked khichdi topped with crisp fried onions are staples on the menu.
Delicious, nutritious and yet employing the simplest of ingredients found in every kitchen, khichdi could very well be declared the national dish of India. And even though there is never an excuse to not whip up a pot of khichdi, the rains coming down in sheets, is the best time to sit looking out by the window and indulge in the real taste of India!
SABUDANA KHICHDI
(3 Portion)

Ingredients:
50 ml oil, 10 gm jeera
40 gm green chilli
100 gm potato (small cubes)
1 sprig curry leaf 200 gm peanuts (ground)
1 cup sabudana
100 gm coconut
1 bunch coriander leaves
1 lemon
30 gm sugar
salt to taste

Method:
Soak sabudana in a cup of water for 4 hours.
Heat oil and add jeera, green chillies, curry leaves and potato.
When potatoes are done, add sabudana.
Add ground peanut, grated coconut, chopped coriander leaves, lemon juice, sugar and salt.
Cook till sabudana is done.

FADA NI KHICHDI
(4 portion)

Ingredients:
1 cup yellow moong dal
1 cup fada (beaten wheat)
1 cup rice
100 gm ghee
250 gm tomato
150 gm onion (make paste)
50 gm garlic (make paste)
60 gm green chillies (make paste)
3 gm cloves
5 gm cinnamon
150 gm potato
salt to taste

Method:
Boil together yellow moong dal, fada and rice.
Heat ghee and add cloves, cinnamon, chopped tomato, onion-garlic paste and green chilli paste.
Add the boiled fada mix, boiled cubes of potato, red chilli, turmeric and salt. And mix together.

BAKED MASALA KHICHDI
(4 portion)

Ingredients:
250 gm rice
250 gm white chawli
500 gm whole moong
100 gm ghee
500 gm onion
250 gm tomato
75 gm garlic
15 gm garam masala
salt to taste

Method:
Boil together rice, white chawli and whole moong.
Heat ghee and add chopped onion, chopped tomato and garlic paste.
Add the boiled rice mix and garam masala.
Put in a baking dish, put beaten curd on top and bake it for 10 minutes. Garnish with fried onion.

PLAIN KHICHDI
(3 portion)

Ingredients:
1 cup chilka moong dal
1 ½ cup rice, 60 ml ghee
3 gm clove, 3 gm cinnamon
½ tsp turmeric powder
salt to taste

Method:
Wash the dal and rice together and keep it to boil in ¾ cup of water.
Heat ghee and add the cooked mixture of rice and dal.
Add salt, turmeric powder, cloves and cinnamon. Cook till done. Serve hot with kadhi or curd.