YOU ARE BEAUTIFUL!!!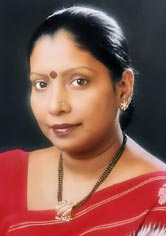 Dr Nirmala Shetty
"All women are beautiful and we give them the opportunity to be so, the Natural way," emphasises Dr Nirmala Shetty, Founder and Director, Nirmal Herbal. With four centres in Bombay, the Skin & Hair Care Expert and Naturopath has successfully established the use of natural food ingredients for body care, and achieved success worldwide.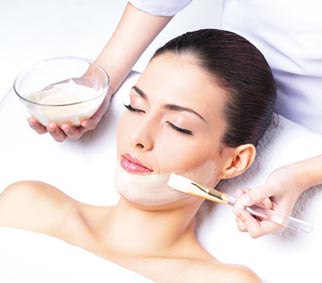 MOISTURISE
Moisture is the most important element that your skin lacks during winter. A change in the climate does affect your skin to a great extent. Some necessities like making sure your skin is damp when you moisturise, would help your skin absorb and retain moisture much better, than when it is dry. Vitamin E moisturisers are very effective as they are great antioxidants, protecting and repairing your skin from damage. Contrary to the fact that moisturising should be done during the night, I believe that night is the time for your skin also to sleep and breathe, and that's how it repairs itself. It would be better to hydrate it using a mild moisturiser during the day, as you also need to protect it while you are out.
A simple natural moisturiser with loads of fresh nutrients would be:
• 2 tsp almond oil
• 1 tsp vitamin E oil
• 2 tsp coconut milk.
• 1/4 cup milk
Mix all the ingredients, except the milk. Use a ball of cotton and dab the mixture all over your face and neck. After 10 minutes, wash off with milk. Apply this daily for excellent results.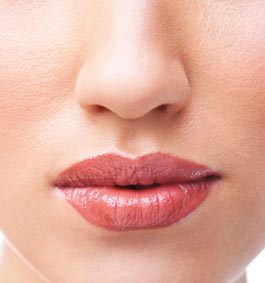 LIPS
Come winter and you´ll find your lips chapped, cracked and dry. In extreme cases, it is necessary for you to check your diet too, where you make sure of your intake of vitamin B foods. It is a good time to feast on sprouts, yogurt, veggies, oats and wheatgerm flours.
With strawberries coming in soon, try some lip smacking recipes for a lip gloss:
• 2 tsp honey
• 2 tsp almond oil
• 2 tsp vitamin E oil
• strawberry pulp, which is sieved
Blend all the ingredients well and store in a glass bottle inside the refrigerator. Ideally, could be used for a week.
Lip brightener:
• orange pulp
• honey
• 1 tsp vitamin E oil
Blend with equal proportions and apply two to three times. Remember all the lipsticks that you have applied and eaten up, have toxins. It´s time you swallowed something edible. One very important habit to break is, lip-licking. It dries up your lips even further.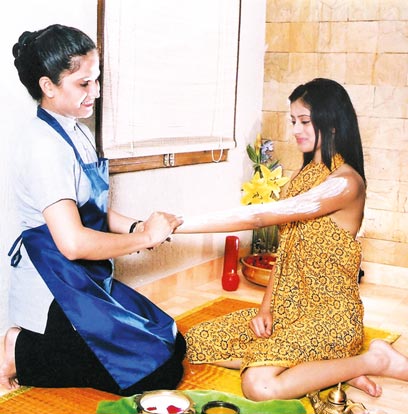 CLEANSERS
Cleansing is definitely a basic requirement for all skin types. A tip for all skin types would be to avoid soaps especially for your face as they remove all traces of oil leaving your skin alkaline. Those with oily skin could cleanse with green gram powder.
A scrub pack made from the below ingredients make a great cleanser:
• 1/4 cup oatmeal flour
• 2 tsp almond powder
• 1 tsp vitamin E oil
• milk for mixing
Make a smooth paste with the above ingredients and apply it all over your face and neck. Wash the pack when it is semi-dry. For extremely dry skin, wash the pack with lukewarm milk with 2-3 drops of vitamin E oil added into it, which would make your skin more supple.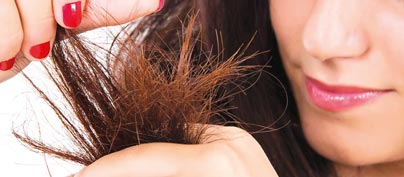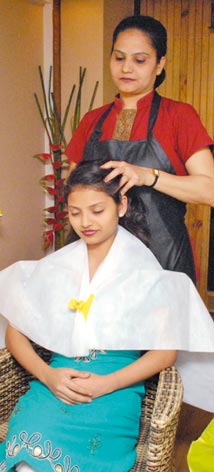 CARE FOR THOSE DRY TRESSES
Why leave your tresses uncared for during winter? Washing your hair less frequently in winter can help your scalp from drying up. Here is a great moisturiser for your hair as well. Dandruff could get aggravated and the best solution for this would be mixing 1 tsp of neem oil and two tsps of aloe vera juice to a quarter cup of almond oil, and massaging the scalp for at least five minutes. For a dry scalp, regular oil massages do help, but try adding some coconut milk to the oil and see the difference. A much more softer scalp, for sure.
Colouring you hair with chemicals would further dry up your hair, so it´s necessary to balance it with natural treatments.
Given below is a recipe to feed your hair after any chemical treatment.
A Nourishing Winter Food for your Hair:
• 1 cup ripe banana paste
• 1/2 cup coconut milk
• 1 cup yogurt
• 2 egg yolks (optional)
• 3 drops ylang ylang oil
Mix all the ingredients together to form a paste. To avoid tangles, part your hair carefully before applying the paste. Apply the paste all over your hair and scalp. Wash your hair after 20 minutes with a mild herbal shampoo. Apply aloe vera gel to condition. Rinse again with a mug of water containing two capfuls of apple cider vinegar.
Nature works slowly but surely, and the best time to start would be right after the monsoons bid goodbye.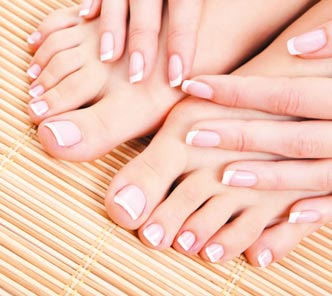 CARE FOR YOUR HANDS AND FEET
Your hands are lucky enough not to crack, but they can definitely dry. A simple old remedy for body softening is to apply a moisturiser when the skin is damp. Another trick for those who do not have much time at hand is to add 2 to 3 tsp of an oil of your choice to the last rinse of your bathing water and pat dry. Feet need a lot of looking after in winter as they can crack. Here´s a good do-it-at-home kind of feet care for you.
A Healing Feet Soak:
• A tub or a bucket of warm water
• 1/2 cup honey
• 1/4 cup olive oil
• 1 tsp melted cocoa butter
In a tub or bucket of water, add in the ingredients and stir well using a large wooden spatula. Wash your feet before before soaking them in this fully loaded tub of warm water. Keep rubbing your feet together gently. Soak them for a little more than 5 minutes. Remove and pat dry.
DIY Cream that is 100% Natural:
Get the ´creative´ you to make yourself an all- natural cosmetic for your cracked feet:
• 1/4 cup olive or almond oil
• 1 tsp cocoa butter
• 1 tsp honey
Melt the ingredients in a vessel which is kept in another big vessel, in which you have boiling water. Stir till it melts. Add 2 tsp of rose water and stir further. Store this concoction in a bottle which has a large mouth. Best stored in the refrigerator.
---