The Drink Of The Gods
Give Me Red!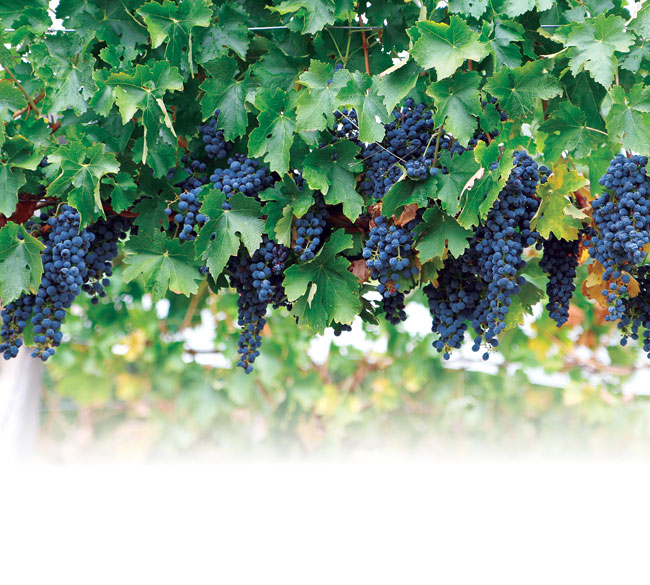 p>There seems to be much curiosity about whether or not the much written about therapeutic properties of wine are true. I know a few of my friends have switched from consuming all other forms of alcohol like vodka, whisky or beer to drinking wines, says Sonal Holland.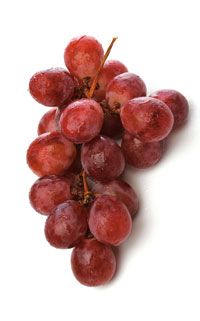 As a wine advisor and a wine educator, I regularly conduct wine appreciation workshops and enjoy being part of wine tastings, both formal and informal. Whilst doing so, the emphasis is primarily on describing the aroma, flavour, texture, finish and balance of the wine being tasted, thereby assessing its overall impression and quality. As part of the question and answer round towards the end of the workshop, I often have participants asking me to highlight the health benefits of wine. There seems to be much curiosity about whether or not the much written about therapeutic properties of wine are true.
I know a few of my friends have switched from consuming all other forms of alcohol like vodka, whisky or beer to drinking wines. In addition to the obvious reasoning about rising disposable incomes and wine being looked upon as the 'aspirational' or 'lifestyle' drink, the other definite reason is that wine today is rapidly gaining significance within global markets including India, as the 'healthier' option. In fact, some women I know who have never consumed alcohol, are now taking to a glass of wine at social evenings. These women do not perceive wine to be an alcoholic drink and believe it is good for their health, also making them look and feel younger!
All these trends prompted me to research further on the subject of health benefits of wine. Most of the studies and research done on wines have been overseas, primarily in markets like America, Denmark, UK, Spain and surprisingly even Israel. To the best of my knowledge, there is very little research done in India so far, although doctors and experts here have strong and valuable opinions on the subject.
A study released by the US National Institute of Ageing reveals that a chemical compound called resveratrol, an anti-oxidant found in red wines, slows age related deterioration in the heart, bones and eyes. Another study by researchers at the University of Wisconsin in Madison has found that resveratrol appears to halt age-related changes in the function of heart genes, thereby retarding the ageing process.
Similar to the above mentioned studies, several other studies have revealed that resveratrol does in fact have anti-ageing properties. It is one of the 'healthy chemicals' found in red wine, collectively called polyphenols. Polyphenol compounds are essentially found in the skin and pips of the grapes. These polyphenols are released by the grapes during the process of maceration, when the skins, containing these chemicals, come in contact with the juice to be fermented. In the case of white wine, the skin is filtered out prior to the maceration and hence it is believed that resveratrol is present only in red wine.
Resveratrol has been suggested as one of the reasons in the French paradox for the relative longevity of the French. These reports are likely to give impetus to the rapidly growing search for longevity drugs. Such research is also likely to raise interest in resveratrol as a compound to be used in anti-ageing treatments.
However, limitations to the above mentioned studies are that a majority of such tests have been conducted on middle aged mice, and look at the effect of resveratrol on the workings of genes in the heart. Therefore, the results have no immediate or direct application to people whose health is influenced by various other factors beyond those that may be represented by the animal models. Contrary reports question the positive effects of resveratrol by claiming that the compound does not stay in the bloodstream for long and is not quickly metabolised by the liver, rendering it 'unstable'. To have any effect, one would have to drink several litres of wine, which is obviously not recommended.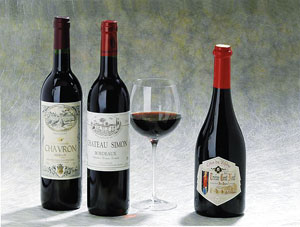 One study conducted by the American Association for Cancer Research and published in the Journal Cancer Prevention Research, shows that resveratrol could halt the development of most cases of breast cancer in women. The chemical works by blocking the way that oestrogen combines with DNA in a woman's body to create the cancer. Researchers claim that even low levels of this chemical, equivalent to that found in a typical glass of red wine, is enough to create the effect. However, the researchers warn that the current study was conducted in laboratory cultures and will have to be confirmed in larger human trials, says a scientific report in Science Daily. Red wine may help regulate blood sugar in patients with Type II diabetes, according to a study conducted by researchers at the University of Massachusetts, Amherst and published in the Journal of Food Biochemistry. Red wine contains natural anti-oxidants that may slow down the passage of glucose through the small intestine and eventually into the blood stream and prevent this spike, which is an important step in managing the disease, says Kalidas Shetty, co-author of the study. Shetty and his team attributed the effect to polyphenolics in red wine, which they claim contains ten times more polyphenolics than white wine. Polyphenolics in wine, they advise, guard against additional complications of diabetes such as high blood pressure and heart disease through anti-oxidants that neutralize free radicals, known risk factors for these illnesses. Whilst further studies are required on this subject using animal models and clinical studies, authors of this study issue the customary warning that more research is required before one can come to an un-debatable conclusion. Shetty says that red wine as a Type II diabetes therapy is still in the distant future as it is difficult to create a daily dosage recommendation based on one study. "I would not suggest drinking red wine to solve a problem all on its own," he said.
In yet another study, with many ifs and buts, researchers in Spain conducted a study at the University of Granada and have claimed that compounds found in red wine could potentially help ease hypertension in post-menopausal women but cautioned that the results may not yet be applicable to red wine exclusively.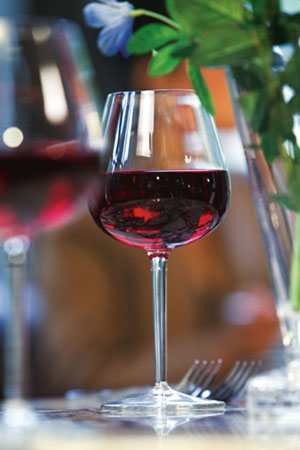 A couple of glasses of wine a day may be good for circulation of blood in the legs, according to a study published by the American Journal of Epidemiology. Drinking red wine regularly may be good for circulatory system even for twenty year olds according to a new Australian study which found that consuming half a bottle of Cabernet Sauvignon daily showed improved good HDL cholesterol levels and reduced oxidative stress on their blood levels, although there was little effect on the bad LDL cholesterol levels. Yet another study conducted by researchers at Stockholm's Karolinska Institute has reported that red wine could reduce the incidence of kidney cancer.
Whether or not pregnant women may consume alcohol during pregnancy has been a topic of much interest and debate. Doctors and researchers from Denmark have given a clean chit to pregnant women having a glass (unit) of wine a day, upto 4 times a week. A wine unit is generally defined as 125 ml (6 glasses to a bottle) of wine containing 12% of alcohol. Research in Denmark on health and wine is considered well regarded as it is not a wine producing region, and the research grants are not usually linked with any wine-related organisations either, thereby rendering it unbiased.
However, the UK government which is grappling with issues of excessive consumption and binge drinking, has now advised pregnant women to avoid alcohol altogether, which is in contradiction to their previous guidance of allowing one or two units a week. The Department of Health admitted their revised position in this matter and in fact have extended it to be applicable to women who are trying to conceive as well.
With so much being said in favour of and against wines, how could Indian doctors be far behind? At a National Health Association organised by ASOCHAM in Delhi last year, leading Indian doctors voiced strong opinions against the much hyped positive benefits of red wine and proclaimed that red wine is in fact good for nothing!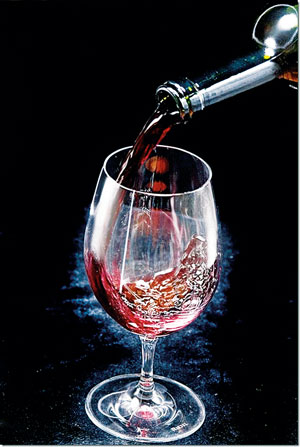 Some eminent personalities from the medical fraternity included Chief Cardiologist at Moolchand Medicity at Delhi, Dr. H.K. Chopra; Professor, Department of Cardiology AIIMS, Prof. D. Prabhakran; Chairman & Chief Cardiologist, Max Heart and Vascular Institute, Dr. Ashok Seth; Chairman Sir Ganga Ram Hospital, Dr. B. K. Rao; and Head of Surgery AIIMS, Prof. M.C. Mishra.
They concurred that wine or any other form of alcohol could not be good for health and that despite over 1.5 crore studies undertaken around the world linking wine to heart benefits, none had yet proven conclusively the positive side of either red wine or any other category of alcohol.
They further emphasised that wine consumption added toxic content to the body thereby making it further prone to heart attacks. This, coupled with sedentary lifestyles and stress, was making chronic diseases worse in India. The doctors instead recommended drinking water or grape juice to maintain good health.
The general view was that 'wine companies were promoting their products in the name of health and anti-oxidants, and people blindly believed it'. This raises the doubt in general, whether positioning wine as a health drink is nothing more than a fabricated new age marketing gimmick to increase global consumption and convert non-drinkers to wine drinking!
In the midst of cynicism and extreme views, a welcome balance comes from the European Heart Journal that suggests moderation in consumption as the key mantra. Moderate drinkers are less likely than teetotallers or heavy drinkers to die premature deaths linked to heart disease and other causes, they say. The protective effect is magnified if they also take plenty of exercise, according to scientists.
A 20 year study on over 12000 Danish men and women conducted by Copenhagen City Heart has concluded that moderate drinkers and moderately or very physically active drinkers were among the healthiest, and their risk of dying from heart disease was about half that of inactive non-drinkers. Ms. Ostergaard Pedersen, part of the team that analysed the data collected from Copenhagen City Heart Study has quoted, as published by the European Heart Journal, "The lowest risk of death from all causes was observed among the physically active - moderate drinkers and the highest risk among the physically inactive - heavy or non-drinkers." Moderate drinking and exercise reduce blood pressure, which has significant health benefits.
Of all the viewpoints and conclusive studies that I scanned during this research, the moderation view came across to me as the most practical, logical and easy to implement. At the end of the day, don't we go by the balance and moderation principle about most things in life?
Too much of anything is bad and moderation brings abundance, we say. UpperCrust would like to advise their readers to use their own judgement in assessing the effects of wine on their personal health. After all, alcohol works differently on different people. It makes some happy, it makes some cry; it gives some life and it makes some die. I personally would like to endorse moderate consumption of quality wine as a social drink to be enjoyed with friends and people we love. This must be coupled with a lifestyle that incorporates balanced meals and regular physical activity to ensure a healthy and happy living.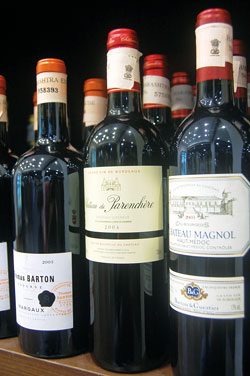 Sonal Holland Recommends:
Indian Reds
Vintage Wines Reveilo Shiraz Reserve
Grover Vineyards La Reserve
Chateau Indage Tiger Hills Merlot Shiraz

Foreign Reds Available In India
FRENCH Jean Pierre Mouiex Saint Emillion and Chateauneuf du Pape, Northern Rhone
Italian-Brancaia TRE IGT and Chianti Classico Peppoli, Tuscany
Australian Chapel Hill Shiraz McLaren Vale and GreenPoint Shiraz, Yarra Valley
Argentinian Terrazas Malbec, Mendoza
Californian Kendall Jackson Pinot Noir
Chilean Anakena Carmenere
Spainish Juan Gil Pedrera Jumilla Monastrell Grahams Late Bottled Vintage Port (Fortified red as dessert wine)