Home Chefs Go Regional
Five home chefs of Bombay present their signature dishes that go back to their roots. Regional cuisine features in this home chef special, all varied and tempting and a labour of love, nothing less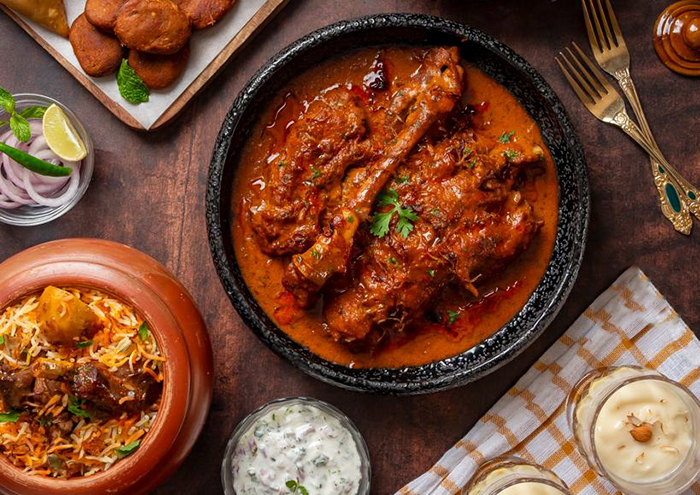 The world of home chefs is a humongous one today, fuelled by the pandemic times we faced where said chefs were working round the clock to deliver their food safely across corners of the city. These led to the burst of cloud kitchens as well and it's a roaring business today. Let's take Bombay where we've not just interacted with dozens of them in the industry but also hosted several of them at the two Home Chef Studios held at the UpperCrust Food Shows in 2022.
These home chefs have spanned cuisines to offer a range of dishes that are a culmination of recipes handed down through the generations and innovations that are tried and tested. In this special feature, UpperCrust decided to draw your attention to a few home chefs who are focused on their home cuisines, keeping their passions alive and burning. You have Bihari cuisine, Rajasthani fare, Southwestern Coastal dishes, Bengali food and Cutchi Memon staples laid out on a platter for you here, by five of Bombay's well-set home chefs.
Being a home chef – especially when it's one of 20 things they do – is no cake walk. How do they do it? What does it entail? What are the challenges they face? What is the help they have or need? How successful is their business? What are their popular dishes and what are they priced at? Which are their modes of delivery? What was their inspiration in the first place? So on and so forth…
Rhea Mitra Dalal
Bengali Cuisine
@euphorhea
Dishing out the cuisine of her roots is one of the 20 things Rhea Mitra Dalal does. Home baker specialising in Bundt cakes is one of them while the family-run boutique Parsi home catering business is another responsibility. But what is most dear to this home chef is her Bengali cuisine home business which she has been running from her home kitchen in Kharghar for years now.
For a lady who studied Bengali food and has grown up in Bombay, married into a Parsi catering family with a mother-in-law who's been a home chef for 40 years, Rhea knew home chef was the way to go, Bengali cuisine undoubtedly so. "I found that what you get in Bombay's restaurants are the same five to six (Bengali) dishes, so I decided to start this," begins Rhea. "I carry out my business on my own and run special menus in veg and non-veg as well as festive menus."
Festive times like Durga Puja or Bhai Dhuj and Diwali are when Rhea is most busy with 15-20 orders to cater to, on an average. Her dishes are delivered via WeFast to all places in Bombay. Overall,
@euphorhea's fare is unlike any other you will find for they are seasonal with ingredients that are not easy to come by. "I use edible flowers and seasonal leafy vegetables, root vegetables, Gondhoraj lemons… and the variety of vegetables is a lot," shares Rhea. The result is an Amer Luchi – of puris with mango in the dough, taken from an old Bengali cookbook; a Gorom Mashla Pork in a spicy gravy with a special Bengali masala; a Chhana Bhapa – of home-made paneer steamed with mustard paste, and so on and on.
Pricing for Rhea's food is on par with restaurant rates. An average chicken dish goes for Rs 400-500 a portion, mutton for Rs 500, pork for Rs 400-450 and veg for Rs 250-350. It's euphoric, though, once you bite into Rhea's exclusive array.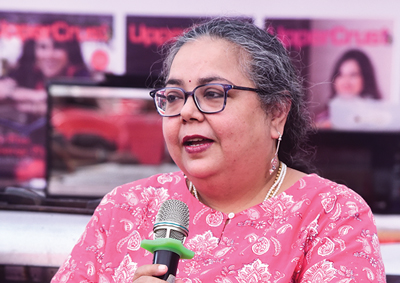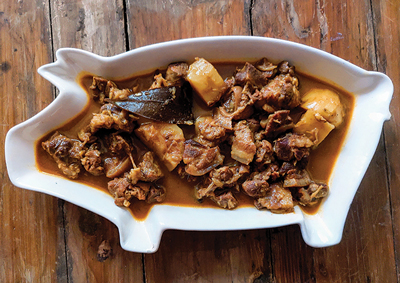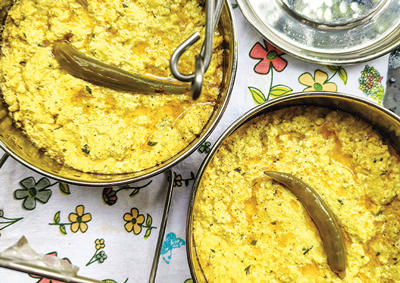 Yogendra & Rakhi Vashishth
Rajasthani Cuisine
@chokho_jeeman_mumbai
This regional home business was actually born a year prior to the pandemic in 2020 when Rakhi Vashishth wanted to recreate choco walnut fudge the way Coopers in Lonavala makes it. The folks who tried it once Rakhi served it up loved it and Rakhi went on to create sugar-free chocolates along with her husband, Yogendra, from their home kitchen in Gokuldham, Goregaon. Soon, the duo realised they should be tapping into their regional roots and as a result, customer requests saw Rajasthani staples such as Dal Baati Churma, Ker Sangri and Gatte ki Sabzi coming out of the Vashishth household.
The response was an immediate, 'We have been waiting 20-25 years for such Rajasthani cuisine in the city'. Yogendra tells us, "It was very encouraging and so, we started making all things Rajasthani. During the pandemic, we began delivering tiffins." @chokho_jeeman_mumbai was off and festivals became the rage with traditional sweets like moong dal halwa selling like hot cakes. "When people in Bombay fast during festivals, we offer alternatives to the regular fasting foods with superfoods that are not easily available, like amaranth, water chestnuts, barnyard millets, fox nuts. No sabudana!" Yogendra emphasises.
The duo strives hard at what they do. For instance, one plate of pyaaz kachori takes 15-20 minutes to make. When it's a bulk quantity, you can only imagine how long and arduous the process. On an average weekend, they serve their specials at around 20-25 meals for each of the days, with just one assistant and no other help whatsoever. But when it's a labour of love, it's less of a labour. For Yogendra, it's the customer response that keeps them motivated. "Whoever tastes our food says there's nothing like this available elsewhere in the city. It's an amalgamation of a standardisation of recipes, proper inventories and an organic following built up over time on social media," he shares. And of course, events like the UpperCrust Show where Rakhi quietly presented a healthy Bajra Khichdi.
It's a following of Rajasthani cuisine lovers who are spread out across the city who can expect a combo meal for R 550 or a Dal Baati Churma with garlic chutney for Rs 300.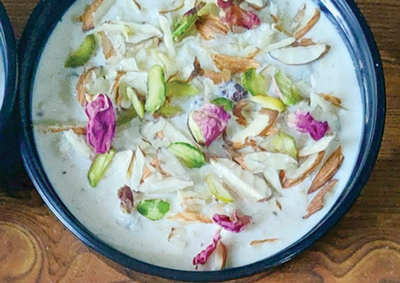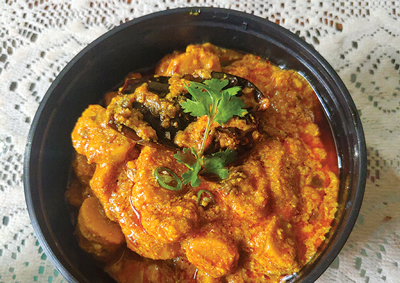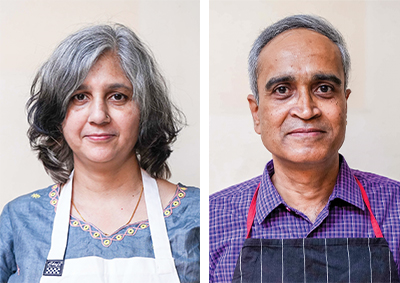 Rachna Prasad
Bihari Cuisine
@rachnakcp
She's been at it for eight years now and saw a boom in her home-cooking business during the pandemic in 2020. While she does cater to your Continental and Asian tastes, too, her speciality could well be Indian with her focus on Bihari cuisine. What else could it be for Rachna Prasad, who was born and brought up in Bihar, instilled with the cooking methods and flavours of her childhood home kitchen ruled by her grandmum and her mum? Today, both her kids cook, and well, at the ages of 21 and 15. Mum's helpers for sure, along with a team of three assistants that make up Rachna Prasad's regional cuisine business.
Rachna starts off with, "During the pandemic, there was a high demand for Bihari cuisine from the people in the community. Gradually, the tastes of the others in Bombay began to warm up to it. Today, customers from varied communities enjoy the cuisine." Rachna dishes out her signatures to around 100 people on a regular basis with the help of Dunzo and Porter for the larger deliveries, from her home kitchen in Powai. Her popular dishes are the quintessential Bihari Lithi Chokha (Rs 350 a portion), the Champaran Mutton (Rs 1050 for a 750 ml matka) and the Rohu Fish (Rs650). There's plenty more on her menu, take a look at her Insta page and you'll find the thekua (cookie), sattu paratha and sherbet.
"It was a challenge in the beginning as people are not familiar with Bihari cuisine," shares Rachna. "Promoting it was difficult. But once people got a whiff of the fare and the special spice blends that I make, it only grew from there." Bhansa is the perfect blend of spices that Rachna rustles up which carry a very distinct aroma and a freshness that only home-made can deliver. "Running a home chef business is not just rewarding but also profitable," she states, "more than 100% return on your investment as you have no investments. But it depends on the current food prices which also includes GST!"
Rachna even hosts diners at her home for a paid meal, she tells us where you get the story behind the food as well as the taste, hot and fresh. Pop-ups and festivals are commonplace for her, at places such as The St. Regis and Bombay Gym, and of course, the UpperCrust Show.
"The Show was such a challenge for me but I enjoyed it, I made prawn cocktails."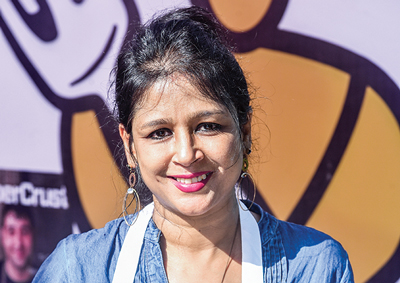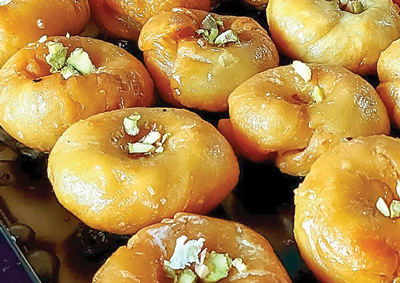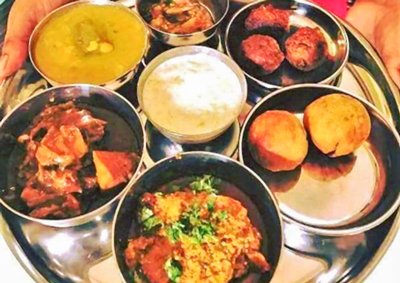 Faiziya Soomar
Cutchi Memon Cuisine
@thecutchimemontable
It was an inheritance, one can say, for Faiziya Soomar, from Perry Cross Road, who learnt the art of her regional cuisine from her grandmother and aunt. She has never been to Kutch but knows full well the intricacies of Cutchi Memon cuisine, and has been cooking the same since nine years now. It all began with treating loved ones at home and moved to cooking for parties and today, with @cutchimemontable, Faiziya has a concise set of customers, from three to four on weekdays and more on weekends.
Faiziya does most of it by herself along with the help of an assistant and she does not want to outsource or expand her business for fear of losing the personal touch which sets her cuisine apart. "Right from bhunaoing my masalas to cooking the dishes, I do it all. My assistant helps with cutting the onions, for instance, which is a huge task as we use fried onions liberally in our food," shares Faiziya. "I am very busy on the weekends and I used to do Sunday specials in the beginning. Then I moved to smaller portions and now with the orders I have, it can get overwhelming sometimes." It is a full-time job, Faiziya states and she has her customers book their own delivery rides for the food. And they do, all the way from Thane, too. The whiff of the Cutchi Memon fare is incentive enough.
Those luscious biryanis (Rs 2400 for 1 kg – mutton and Rs 1700-1900 for 1 kg chicken tikka); her speciality in the fried mutton kebabs, khichda (Rs 2000), haleem (Rs 2000), shami kebabs, yakhni pulao and a whole lot more. Faiziya focuses on quality more than quantity so that it is just perfect. "I have come a long way since I began, cooking at stalls and pop-ups. Not anymore. Now, I have quite a bit of exposure with my home business and I am content." Her customers are, too.